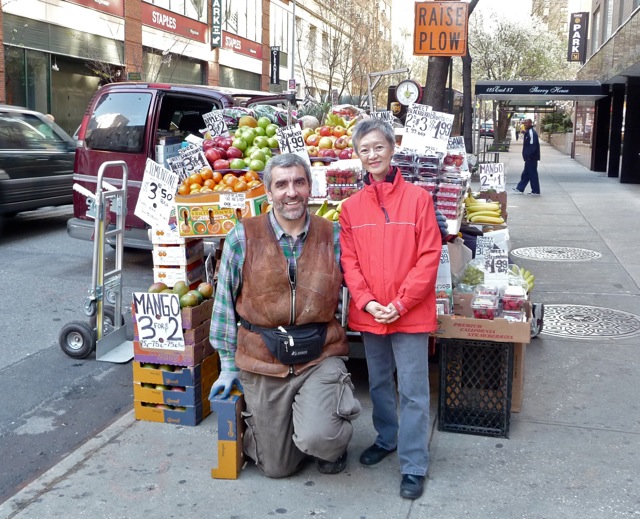 Sidewalk produce stands make getting healthy fruits and veggies easy.  Walking rather than driving, and walking up and down the stairs to the subway adds exercise,
But, dangers lurks at every corner!  And notice the words in the Gray's Papaya (I admit I used to chow down there!) window:
When you're hungry, or broke, or just in a hurry.
Hungry?  I try to eat on a regular schedule, before I get too hungry, so that I make healthy choices.
Broke?  It is true that the cheapest calories are cheap in the short term, but deadly in the long term
Hurry?  It requires planning (and some time – sorry) if one wants to eat in ways that promote weight loss.  Processed food is designed to make us want more, overeat, and become obese.