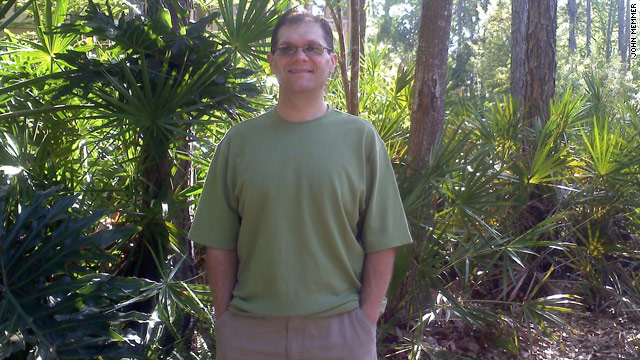 I broke a chair in a restaurant – that's one thing that got me started.
This guy's "change began when he couldn't fit in ride with son – CNN.com"
He says some wise things, which I mostly agree with, and quote below:
… was on a family outing at a theme park in Missouri and his son, Alex, desperately wanted him to share a seat next to him.

"The attendant tried to push and squeeze me into the seat, but to no avail. I was too big to fit," … then I heard my son start to cry as I had to climb off the ride," he said…

"I worked in lots of fruits and vegetables, as they provide lots of nutrients and have a lot of fiber and bulk per serving — it really helped to satisfy me when I was hungry."

"Dieting implies that you're making a temporary change, and what is essential is making a commitment to a different way of living."
I eat and exercise now the same way I did while I was losing weight.  My weight's now been stable for 1.5 years.  I didn't have a goal weight – my goal was to change my habits and see where I settled out.  I don't go hungry.